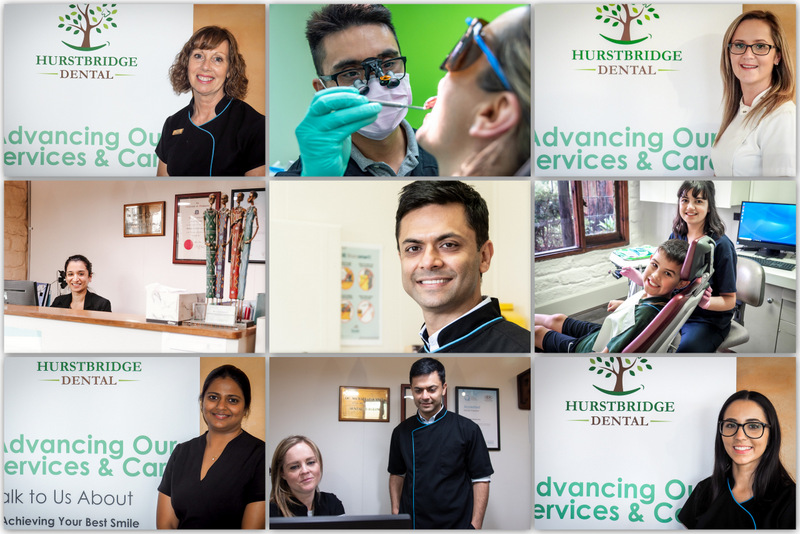 Hurstbridge Dental has been a part of the Nillumbik community for more than 40 years, and the current team is here to provide the same level of excellent service you expect frrom such a local institution.
We work as a family, caring for staff in the same way we care for you.
Whether you need General Dental, a child-friendly professional,Orthodontics, Dental Implants or a complete makeover including Teeth Whitening, come and experience why our patients keep coming back.
Let us introduce our dentists.
Dr Sandeep Arora
Dr Sandeep Arora is the principle dentist and co-owner of Hurstbridge Dental. Sandeep has a wealth of experience through his 14 years of work in private practice and public health in Melbourne. Before starting his own practice, Sandeep worked at community dental services in Cranbourne, Fitzroy and Toorak. He gained further experience working at successful notable private practices in Point Cook and Tullamarine and also taught undergraduate dental students at Melbourne University. Sandeep's constant desire for professional excellence ensures he maintains currency of practice through attending continuing professional development seminars.
It's easy to see that Sandeep really loves what he does and his patients' appreciate his calm nature, ease of explanations as well as his gentle approach and demeanour. On a personal note, Sandeep is happily married to his beautiful wife** Gina**, a pharmacist by profession. Gina helps to maintain the practice's family-based culture and** co-owns Hurstbridge Dental.**
Dr Hilary White
Dr Hilary White completed her Doctor of Dental Surgery and Bachelor of Science at the University of Melbourne. Her special interests are in restorative dentistry, oral surgery and paediatric dentistry. Hilary's aultimate goal is to help patients build their own knowledge to try and help minimise future disease. When she's not looking at teeth, Hilary enjoys swimming, music and baking.
Dr Norman Tay
Dr Norman Tay graduated from the University of Melbourne and was a member of the Dean's Honour List for academic excellence. He served in the Army for three years, in sunny Brisbane as a Dentist, and has since moved back down to Melbourne, his home town.. Norman enjoys all aspects of general dentistry and loves making every patient's visit as stress free and relaxing as possible. Outside of work, Norman tries to keep fit at the gym and pool. He may often be seen at the MCG watching the footy on the weekend!
Sandeep, Hilary and Norman are part of a team at Hurstbridge Dental that work together from the moment you Request an Appointment, to the time you need reminding you're due for your next examinaton or checkup.
Click on Natasha, Anushri and Shea to reveal more about our family of support staff.
Drop in and say hello if you're passing by!